It looks like we have finally shrugged off the chills of winter and are heading to towards a beautiful, long hot summer. Well that is the dream anyway. Regardless of the weather, we will be supporting the Myddleton Road Street Market this Sunday and the first Sunday of every month until Christmas. We always try and bring along different Portuguese wines every time, so if you stop by regularly, you will get a chance to taste most of our range. You are bound to find plenty you like!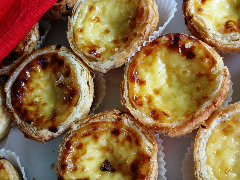 We will have special offers and treats that are only available to our market customers, like free, same day, local delivery and 3 for 2 on selected wines. You will also be able to enjoy traditional Portuguese custard tarts (Pastel de Nata) and one of our (in)famous Port Sangrias. This month will be our Pink Port Sangria, which was massively popular last year and is one of our finest creations.
The market starts at 11am and we will be serving until 4pm. Come and have a drink with us.