Popups, markets and street fairs are all the rage in London town, so we thought we would get involved with something local and spread our love of Portuguese wine. It has been a while, but Drink Portuguese Wine has strong connections to the area and I even lived on Myddleton Road for a few weeks when I was in between other North London addresses.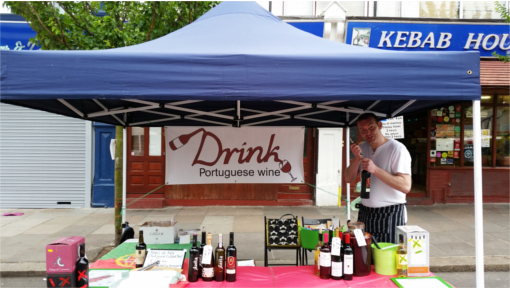 It was great to see so many old friends and we made plenty of new ones when the heavens opened and people wanted to shelter under our awning. British Summertime was not going to hold back our sunny dispositions and after everyone got acquainted with our Port Sangria the weather turned to match our mood. I spent days trying to get the recipe right and all that (hard?) work definitely paid off. Port Sangria is a hit!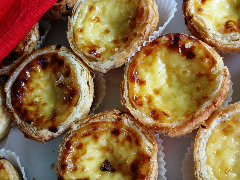 Our Pasteis da Nata (Portuguese custard tarts) also went down a storm, especially when they were chased by a sip of delicious Valriz Tawny Port. This is a classic Portuguese pairing that we hope will catch on in the UK. We will certainly be doing everything we can to encourage it.
I had lots of help on the stall, so a big thank you to everyone who pitched in. Ambassador Pat was on savage form handing out samples of all our wines and sharing his knowledge with his usual passion!  Guest appearances from Fluffy, Mary, Bazza, Lee and Nicky helped a lot and made the day loads more fun.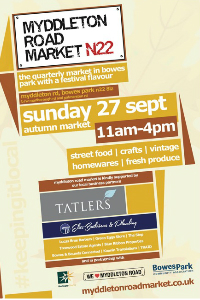 The next Myddleton Road market is nearly upon us. It went so well the first time that we have signed up for a few more. We will have plenty of bottles open so that you can try before you buy and we will be serving by the glass. We will also take orders for cases which we will deliver for free, on the day, in the local area. We will also have a few special offers that are not available on the website.